Products have
reached consumers
Satisfied customers and
five-star reviews
Recommends by over
50 safety experts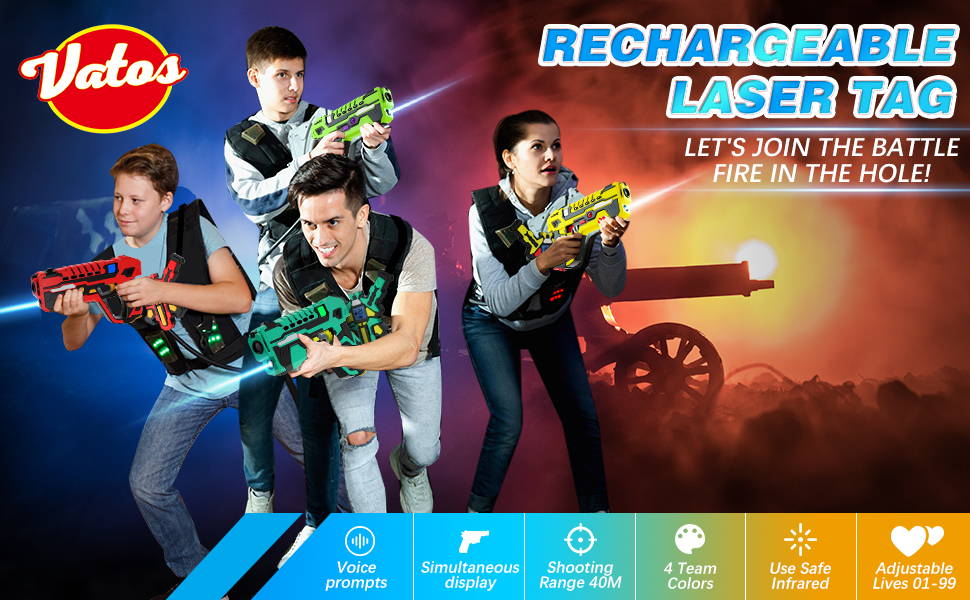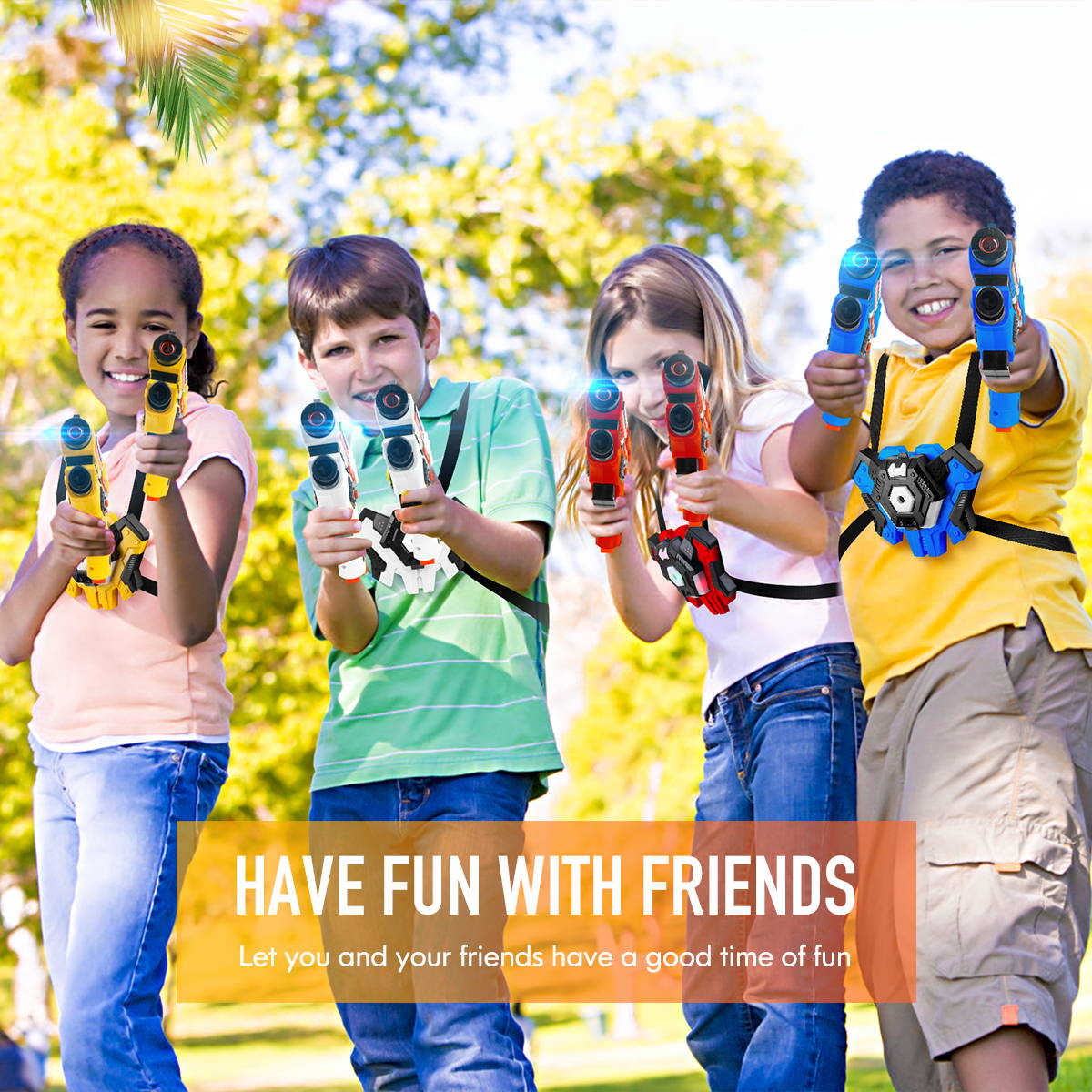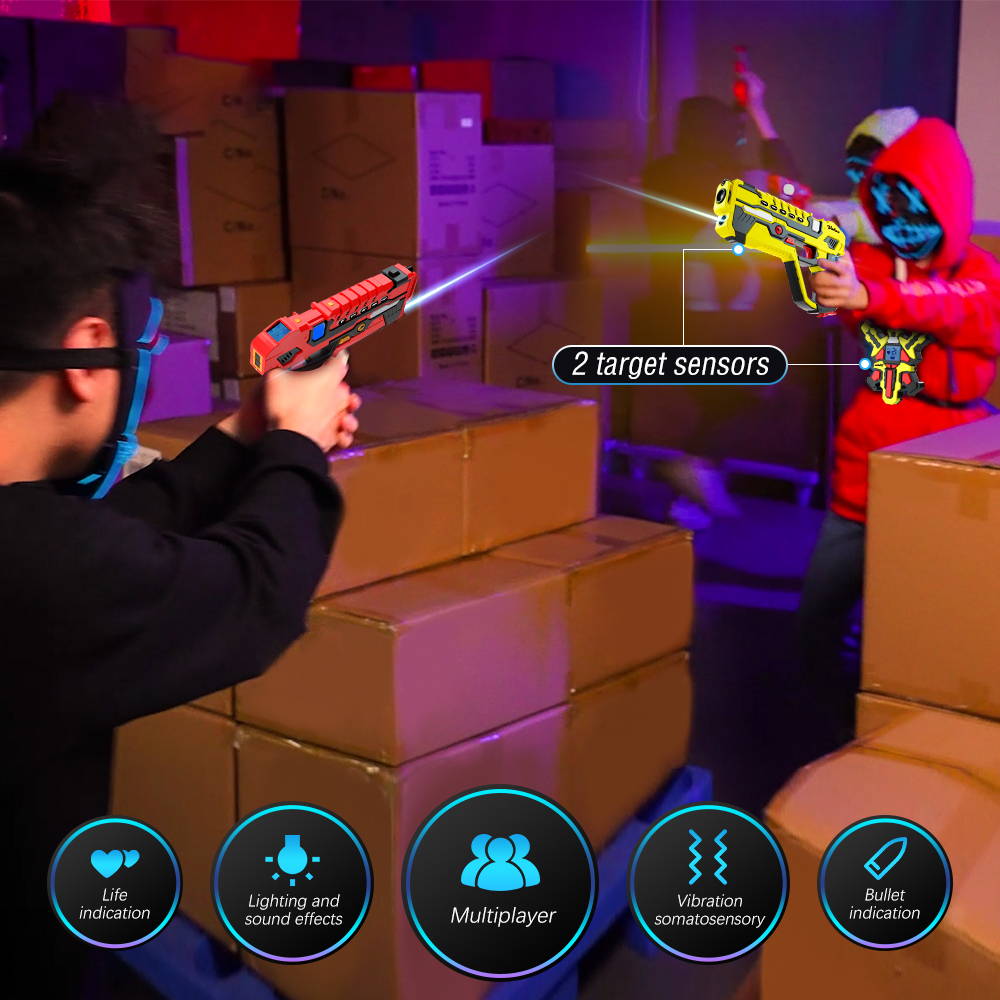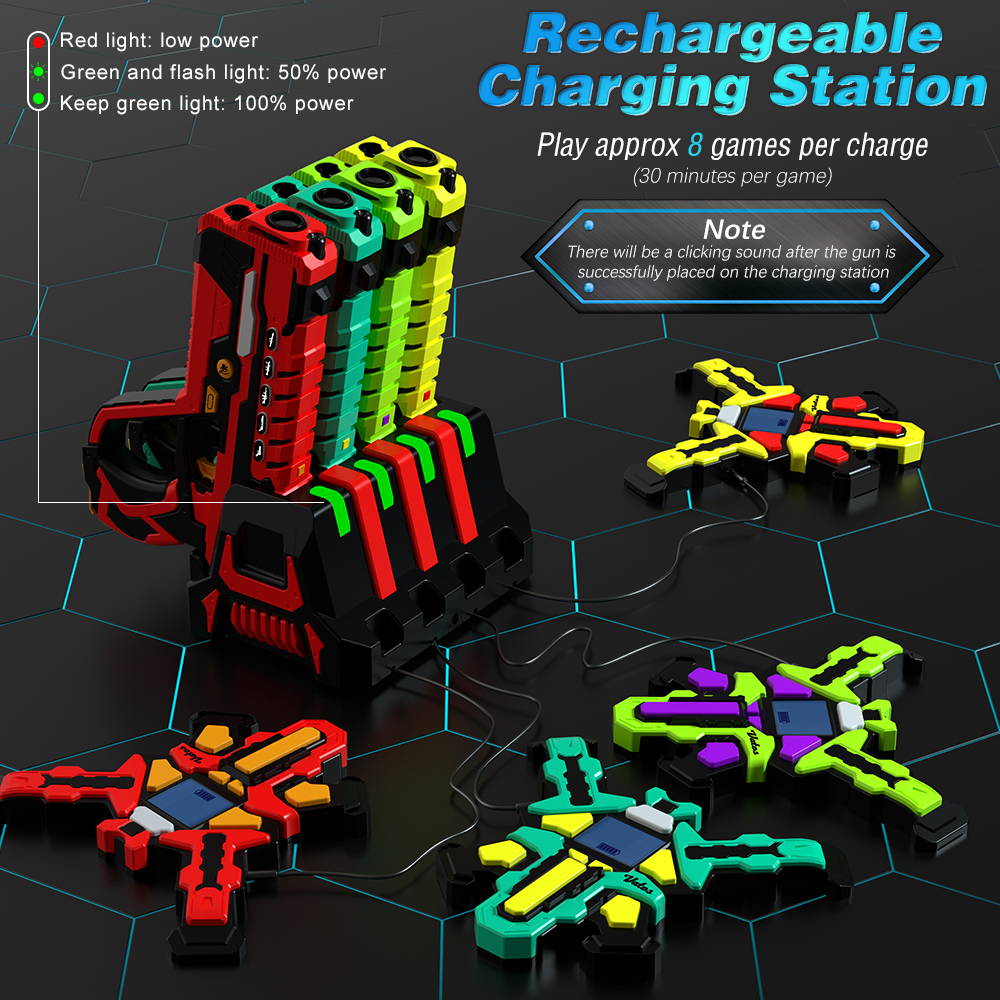 Long-range shooting,combat distance up to 40 meters/131ft; no visible infrared light, more safe playing with virtual bullets,Whether it's a gun or a vest being shot, there will be a vibrating sensation,the laser tag gun and vest both built-in infrared receiver,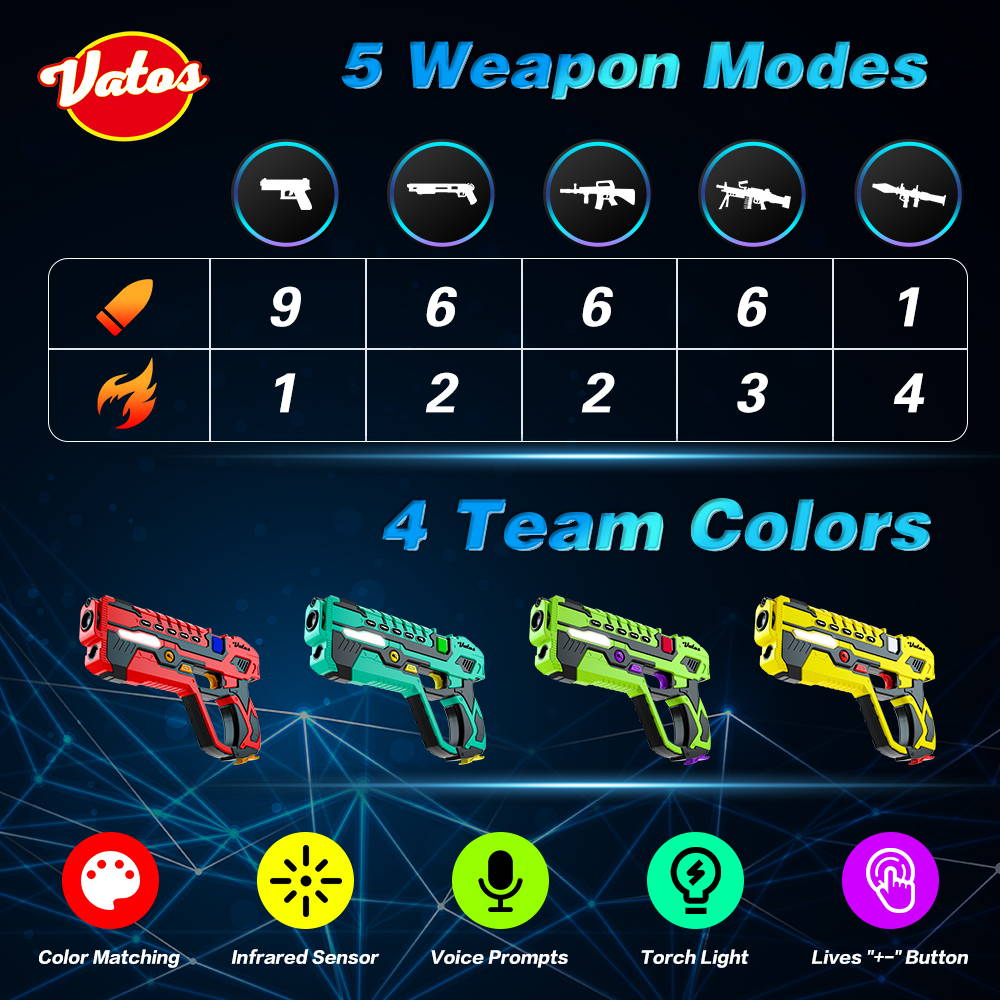 Up to 4 teams can play in this battle - unlimited players with the purchase of more sets; you can switch the firing mode skillfully of Rocket,Machine gun,Submachine gun,Shotgun and Pistol to add the excitement and strategy of this laser tag game,
the guns game also can improve kids' judgment and concentration,it's a great game for kids,family and friends.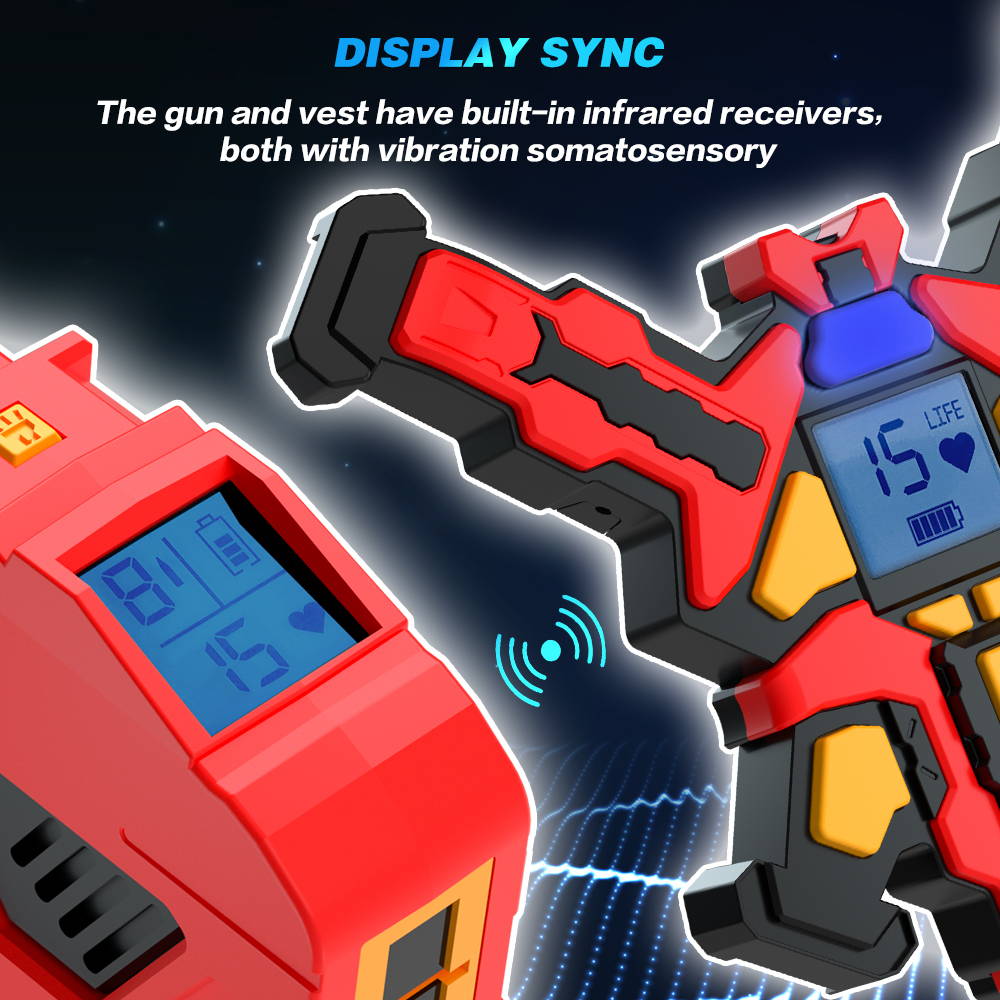 Turn on the gun and vest,follow voice-guided directions to pair, and press the "Team" button of the vest to select team color,You will enter the battle state after 3 seconds (can't change teams at this time);after paired,you can set the life value (01~99) by pressing the buttons"+_" on the back of the vest;
You can set different life value according to children's age in the team,the younger ones have more life value,the experienced ones have less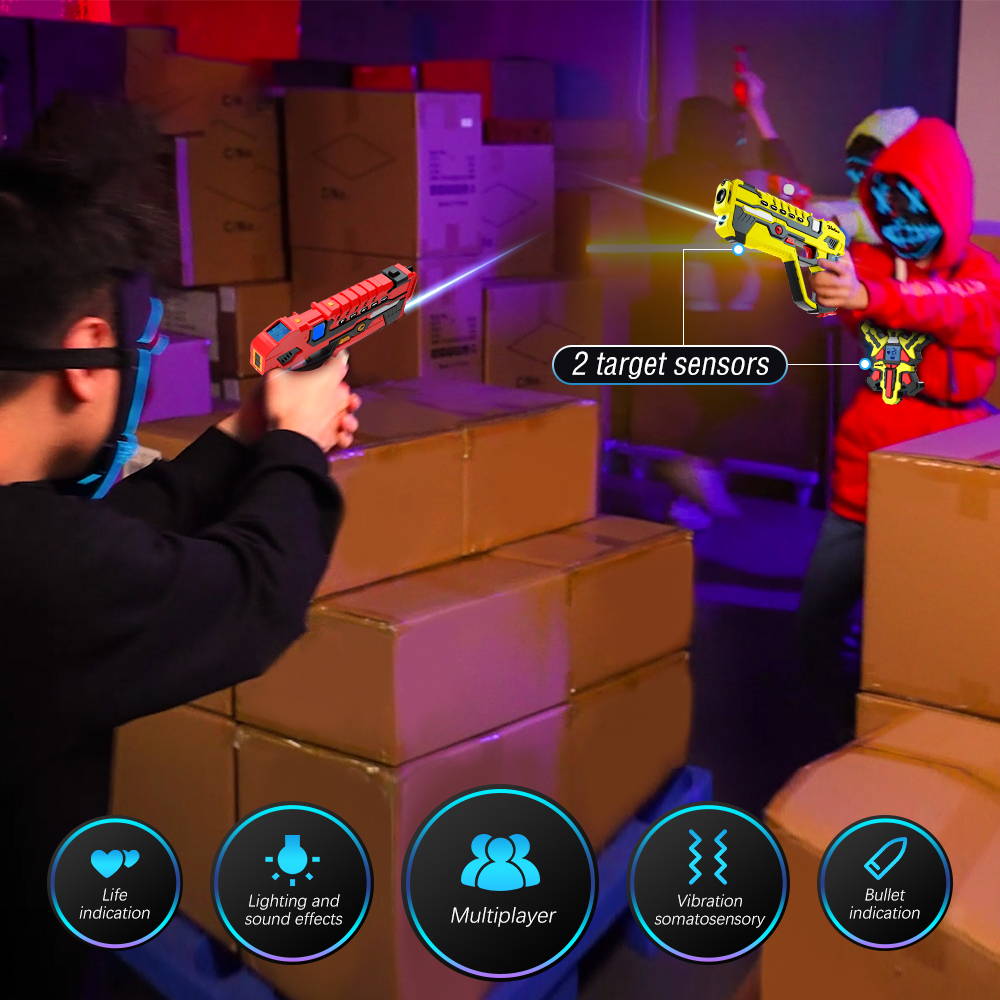 The gun with night vision flashlight which make you fight more advantage in the night or dark place; turn off the sound and light,it will rapidly enter into invisibility mode to sneak attack
the laser tag set is made of 100% safe non-toxic high-quality materials with child safety infrared signal technology emission - 0.9mW,the Laser guns are accord with human ergonomics,simple and easy to use even for young boys girls Aged 6-12+, teens,very cool family group fun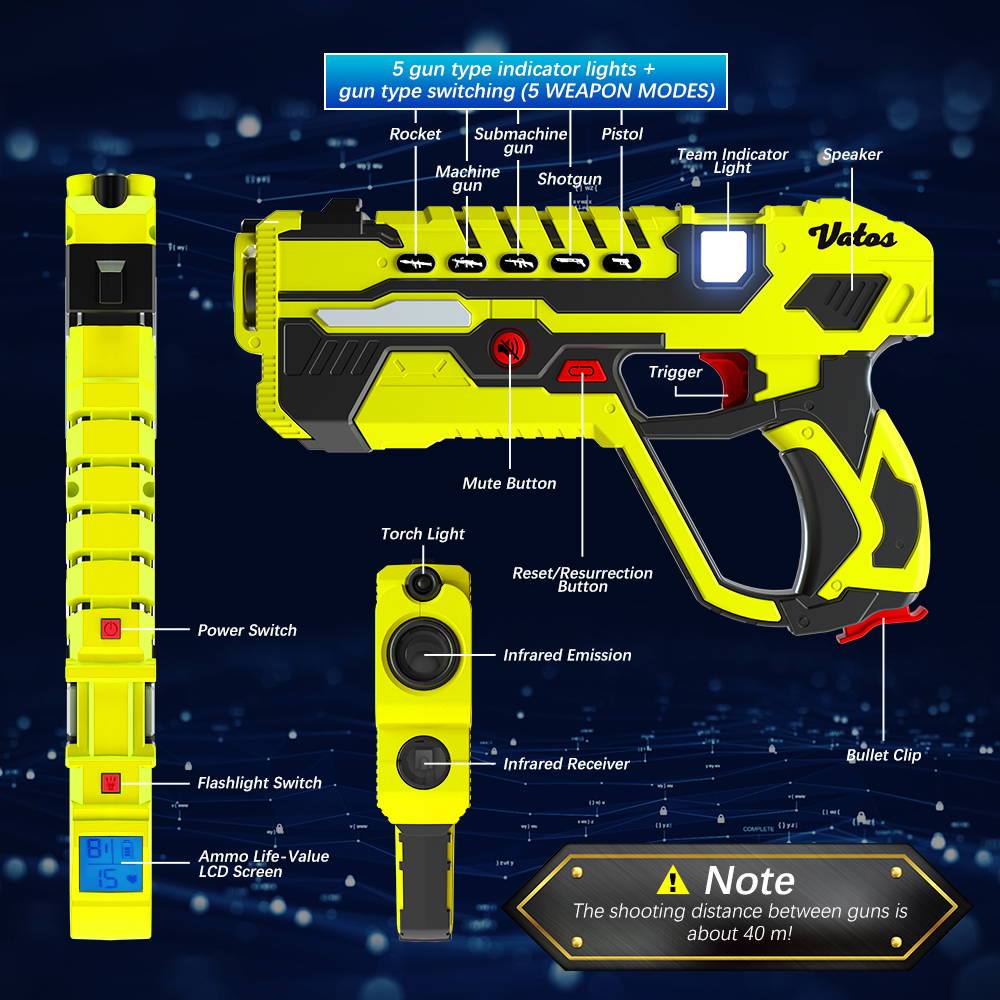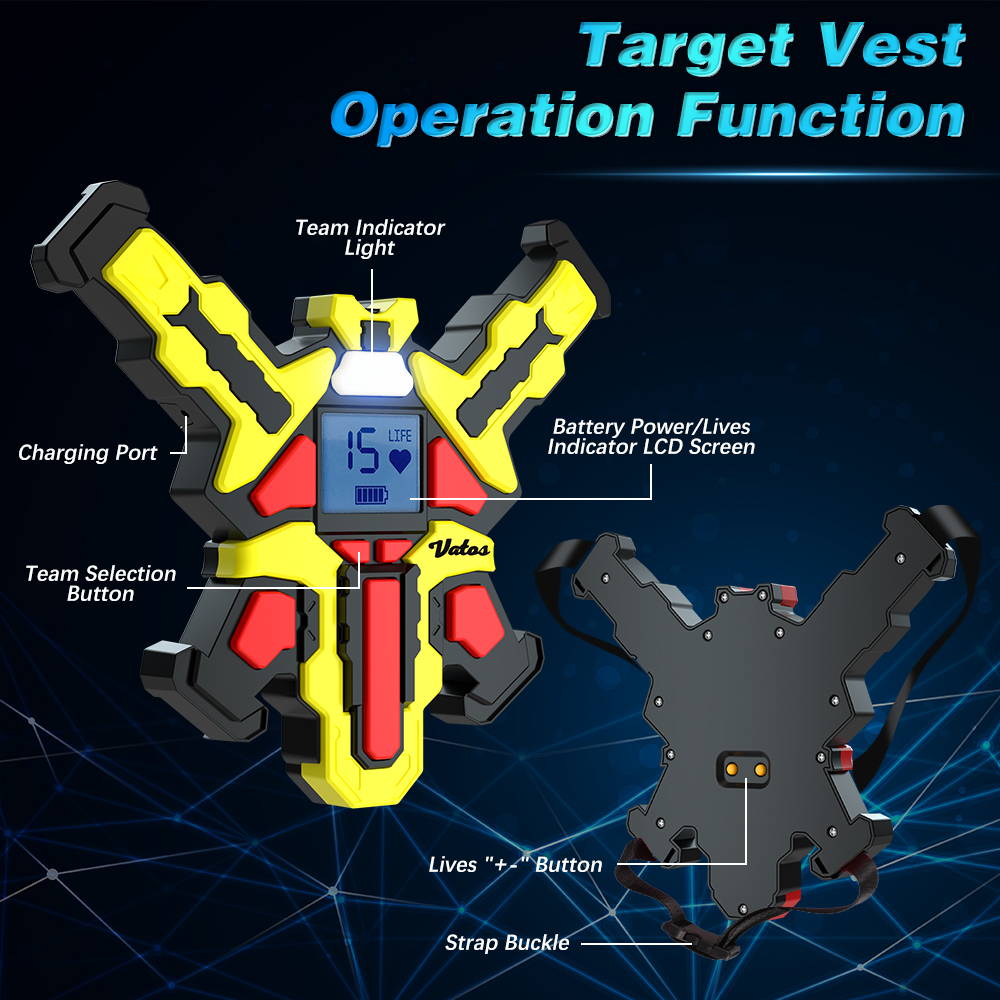 VATOS Rechargeable laser tag 4 player pack for boys girls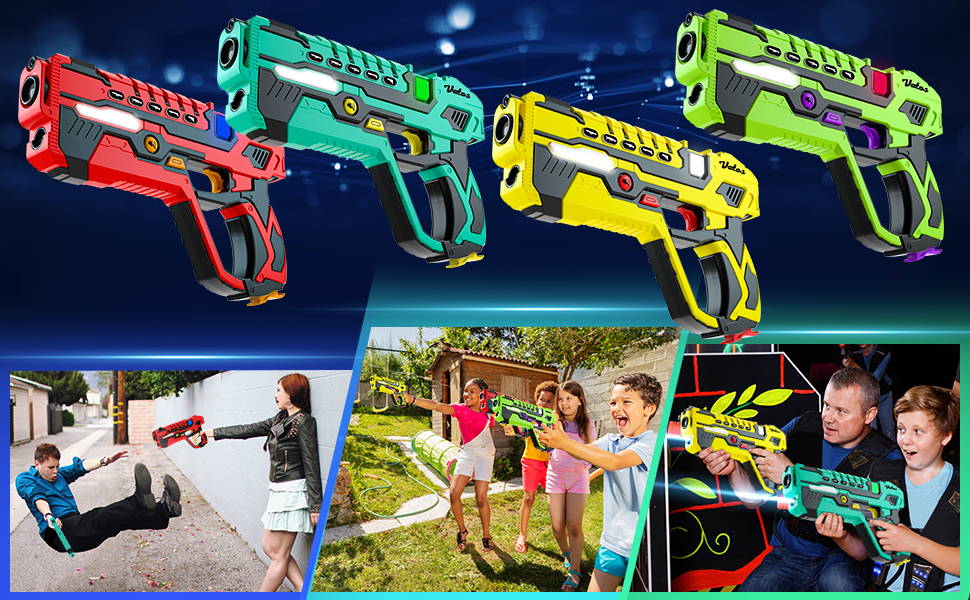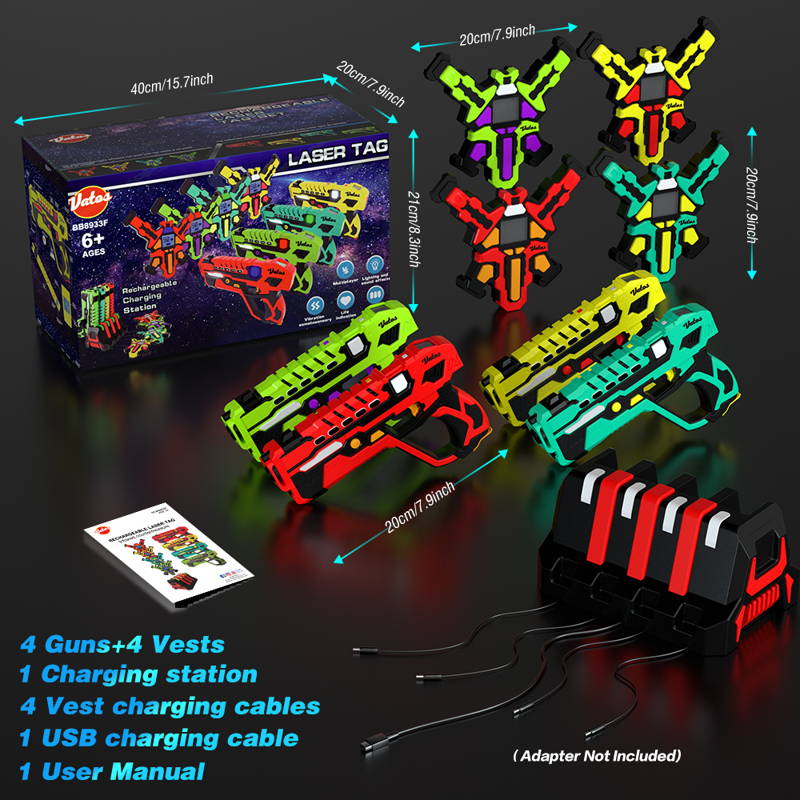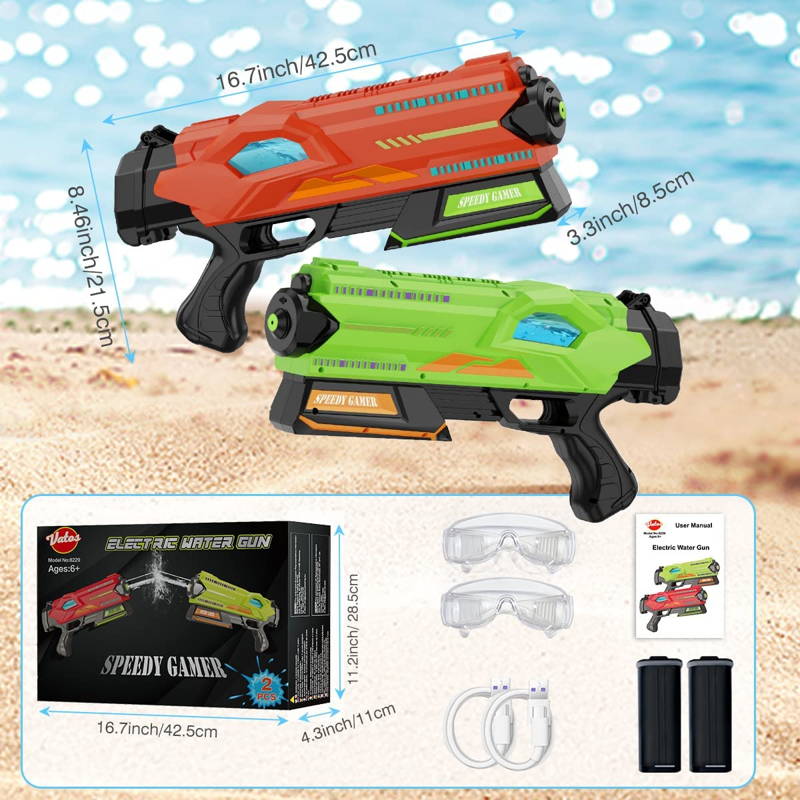 Rechargeable laser guns x 4
Charing station x 1(DC 5V-2A/3A adapter not included)
Charing station x 1(DC 5V-2A/3A adapter not included)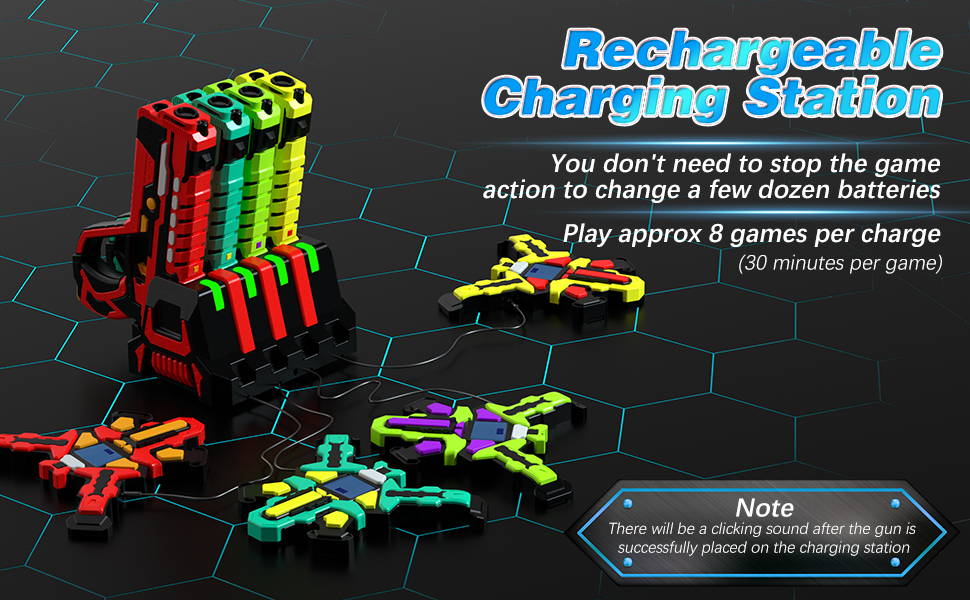 Rechargeable Laser Tag Guns
Amazing lights and sound effects
Rechargeable Batteries
child safety infrared signal technology
100% guaranteed
Frequently Asked Questions
Still have questions? Send us your question by filling out the form below, we will be happy to assist you.
We will email you a shipping notice with tracking Number and let you know that your order has been dispatched from our warehouse. You can also login our website www.vatostoys.com and go to "my orders" to track the products.
What is the product's warranty?
1-year warranty period and we offer 24/7 customer service support.
All in-stock orders ship will be shipped out within 24hours on business day or shipped out within 48hours on holidays.
You will receive an order confirmation email shortly after your order has been placed. This is not your shipping notice. We will email you a second time with a shipping notice/invoice to let you know that your order has been dispatched from our warehouse.
How long will it take to receive my package?
We have local warehouse in United States、England、Germany、France、Italy and Spain. The delivery times of above areas will average between 4 to 7 business days. If it is international shipping, the delivery time will be extended.