Products have
reached consumers
Satisfied customers and
five-star reviews
Recommends by over
50 safety experts
A Real Battle Experience with VATOS LASER GUN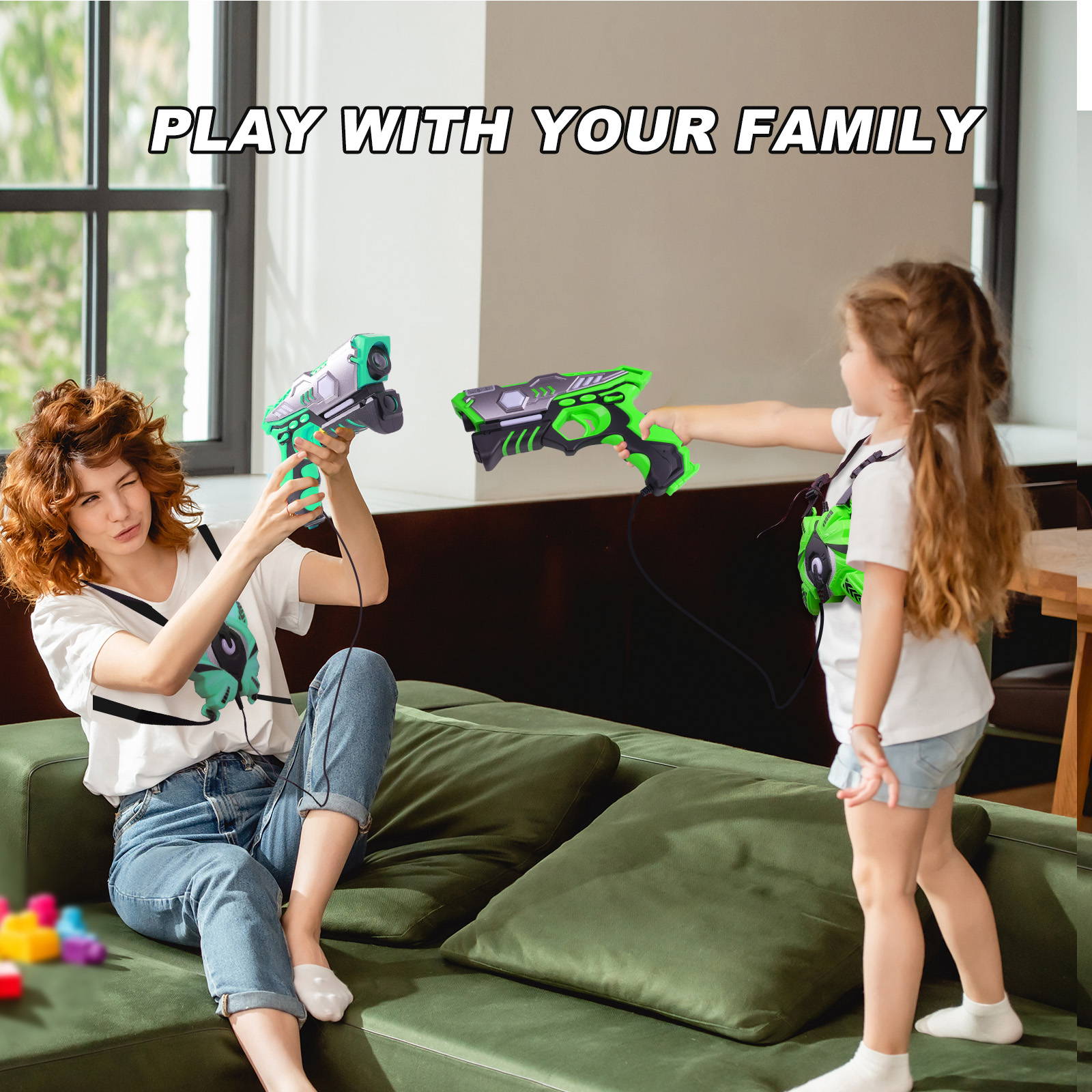 Children can play the laser tag gun toys with family in house.
Put down your phone, go outdoor and start happy laser gun games now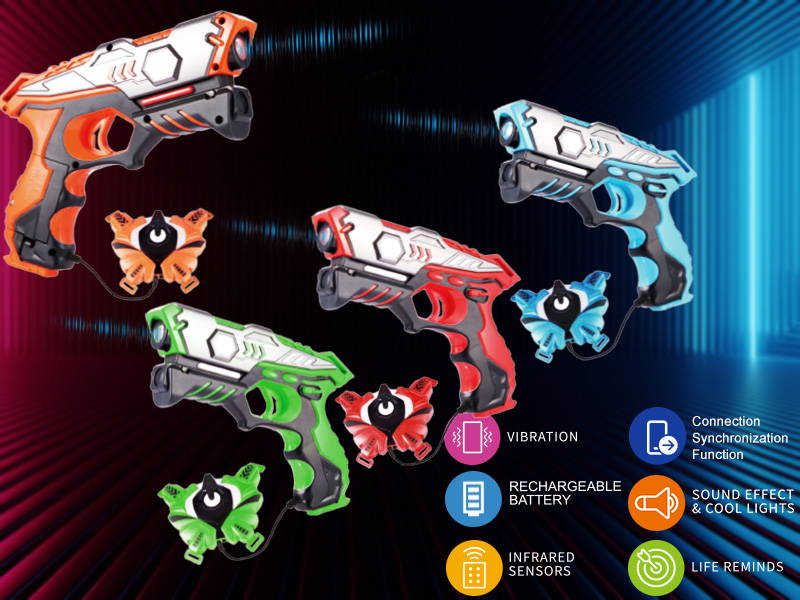 This linked laser tag vest instantly synchronizes the pistol's data, so you can judge your strengths and weaknesses faster in a game
4 PLAYERS & 4 SHOOTING MODES
The laser tag for boys includes 4 guns and 4 vests. Thers are 4 weapon modes, PISTOL,SHOTGUN, MACHINE GUN and ROCKET
UPGRADED RECHARGEABLE BATTERIES
This upgraded version of the laser gun of 4 set has built-in batteries, equipped with 8 rechargeable batteries and 2 1-trailer 4-USB chargers
100% safe, using Child Safety Infrared Signal Emission -less than 1mW, VATOS 4 person laser tag won't bring harm for eyes.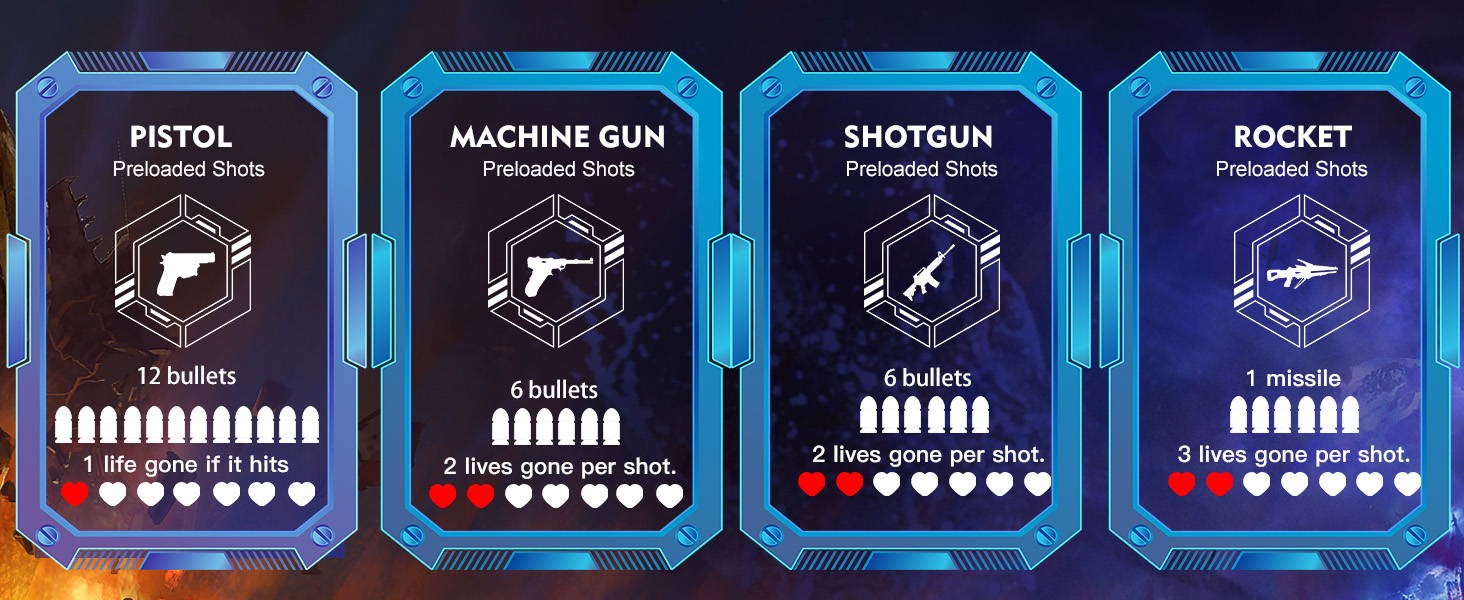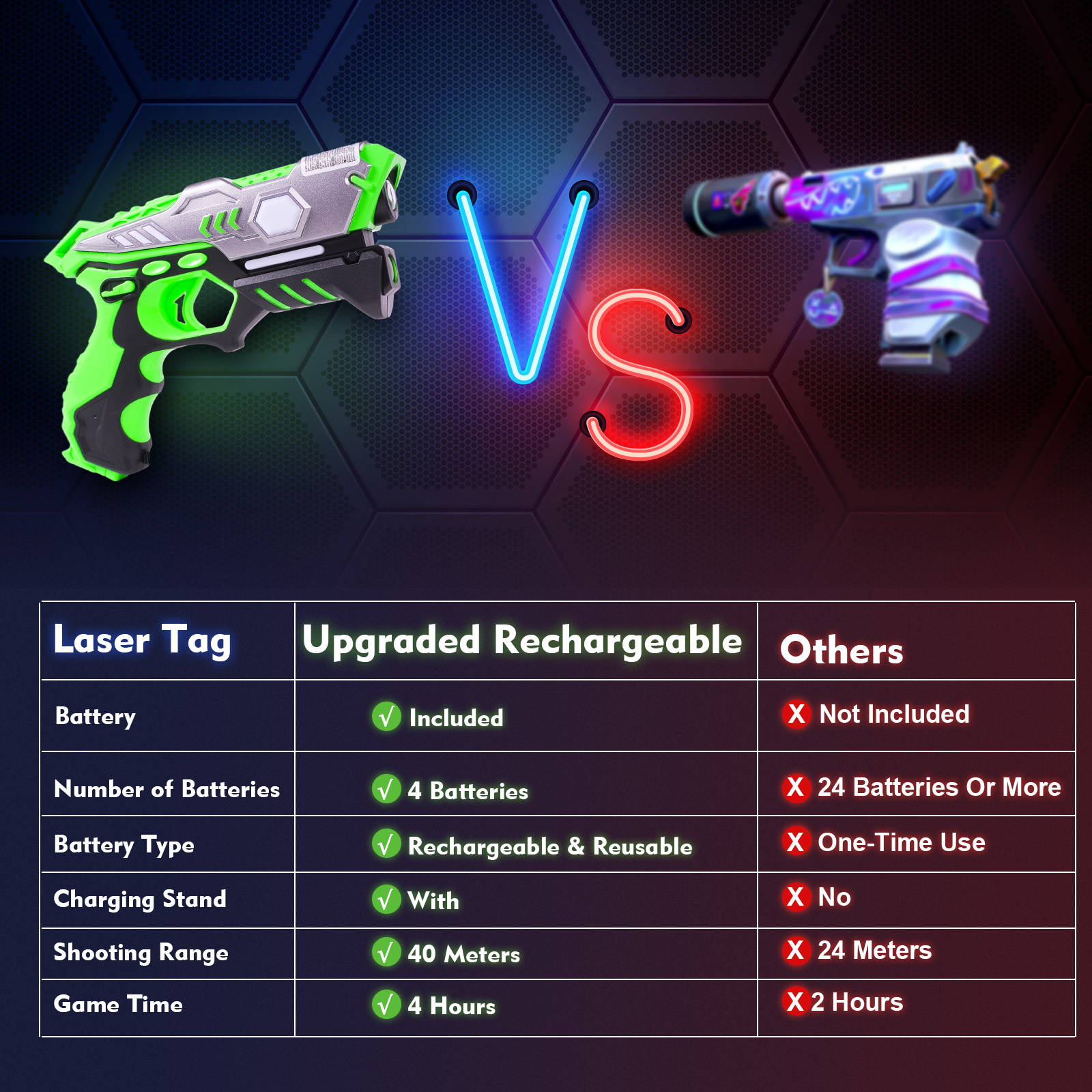 Why you'll choice this Infrared laser tag
Let's enjoy a exciecting gun game battle experience together!
Upgraded built-in rechargeable batteries, 1 belt 4 USB charging cable, it can charge 4 laser guns or 4 vests at the same time

Laser gun direct linked the vest by data cable, the vest synchronizes the laser gun data in real time, without delay.

Includes 4 guns and 4 vests. 4 shooting modes make the game more exciting

Flickering lights, high simulated shooting sound and tactile vibration bring you a immersive game experience

Child-safe infrared signal emission-1mW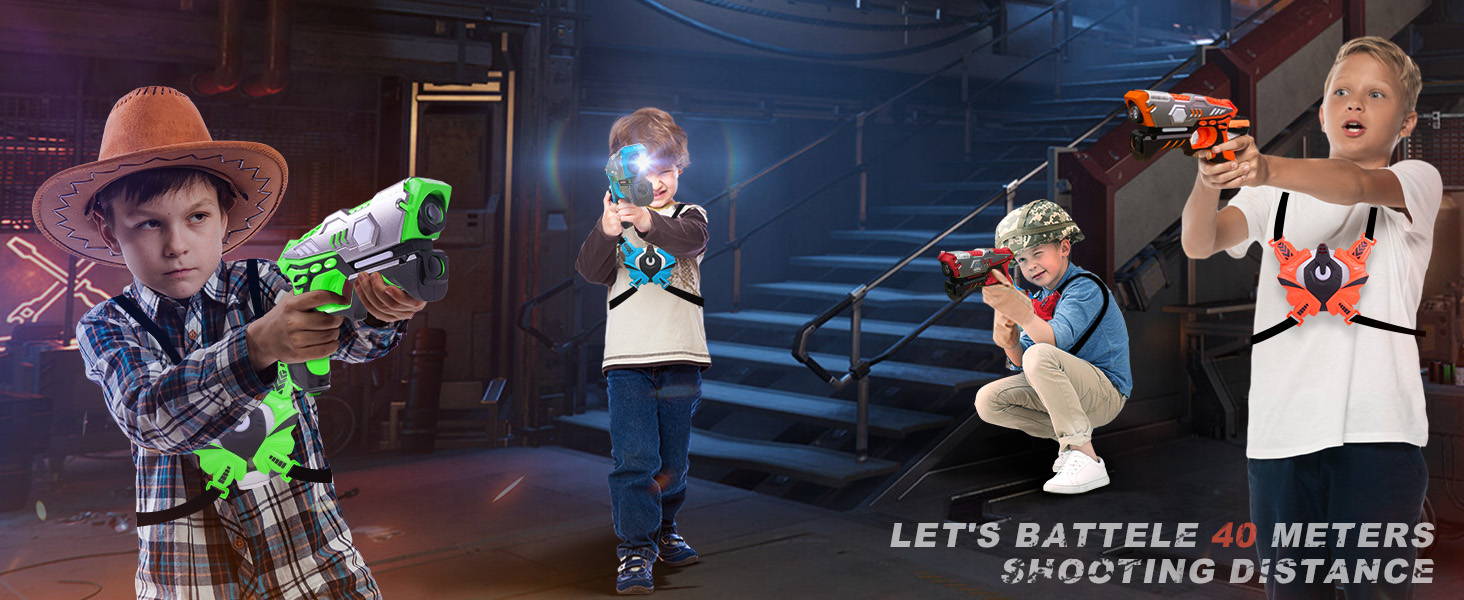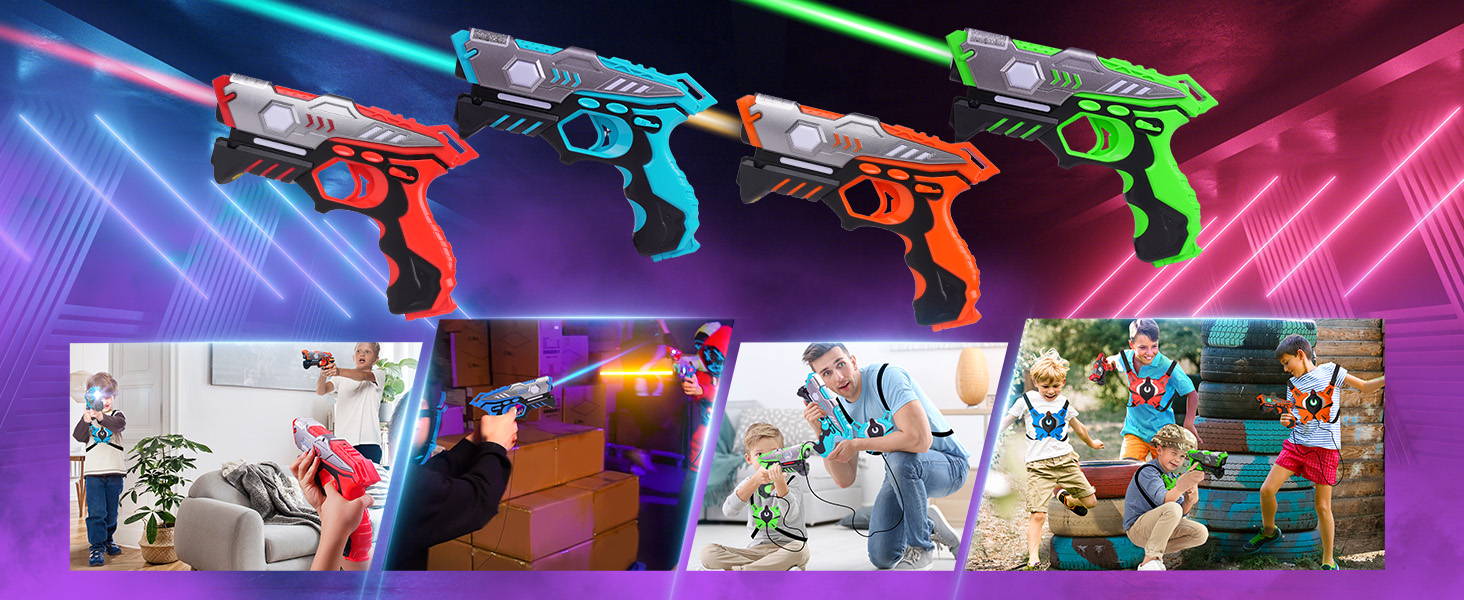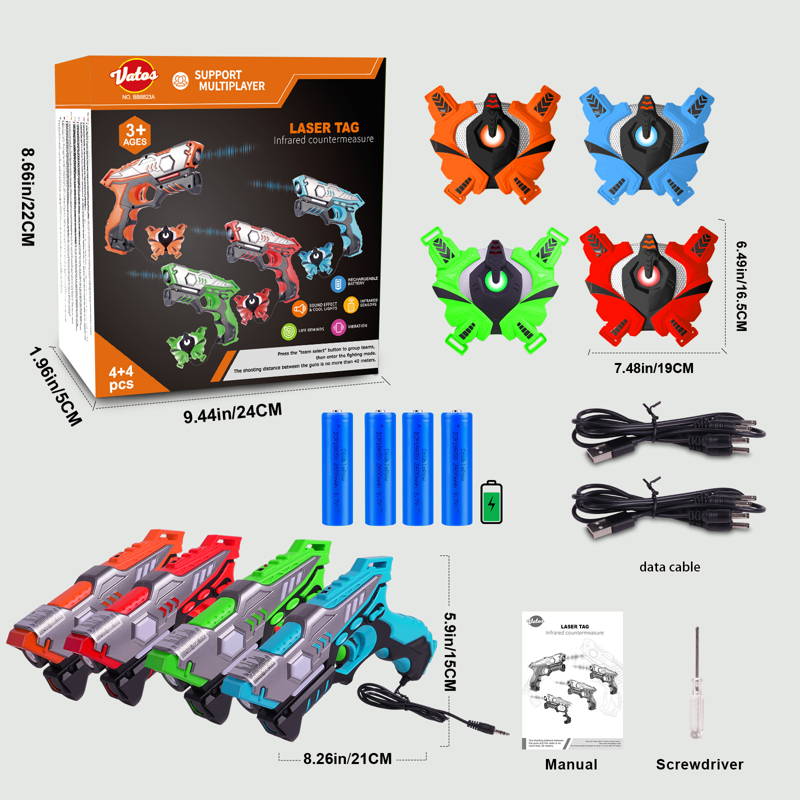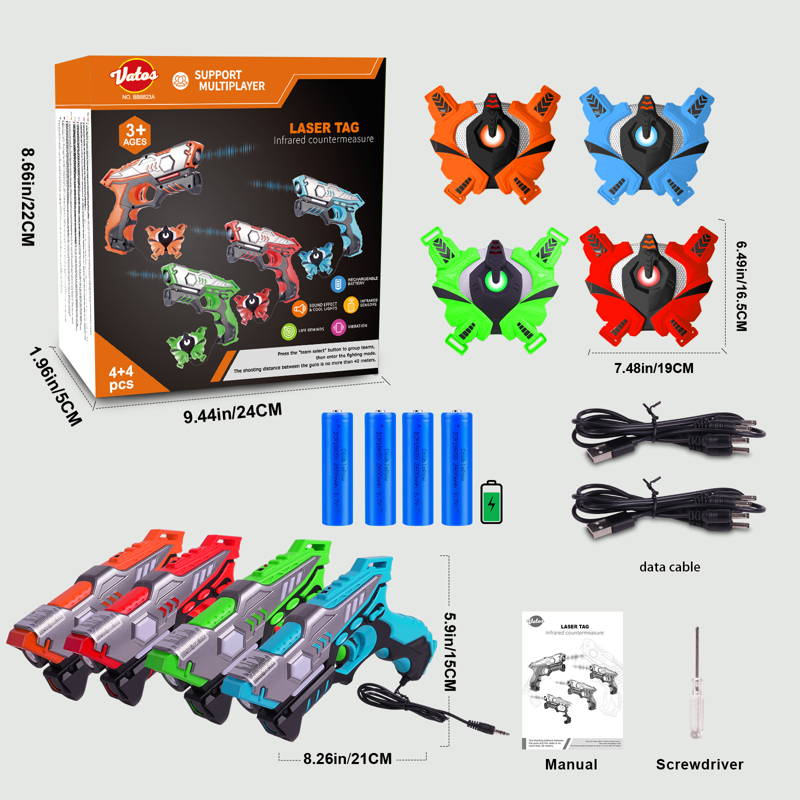 Frequently Asked Questions
Still have questions? Send us your question by filling out the form below, we will be happy to assist you.
We will email you a shipping notice with tracking Number and let you know that your order has been dispatched from our warehouse. You can also login our website www.vatostoys.com and go to "my orders" to track the products.
What is the product's warranty?
1-year warranty period and we offer 24/7 customer service support.
All in-stock orders ship will be shipped out within 24hours on business day or shipped out within 48hours on holidays.
You will receive an order confirmation email shortly after your order has been placed. This is not your shipping notice. We will email you a second time with a shipping notice/invoice to let you know that your order has been dispatched from our warehouse.
How long will it take to receive my package?
We have local warehouse in United States、England、Germany、France、Italy and Spain. The delivery times of above areas will average between 4 to 7 business days. If it is international shipping, the delivery time will be extended.