Products have
reached consumers
Satisfied customers and
five-star reviews
Recommends by over
50 safety experts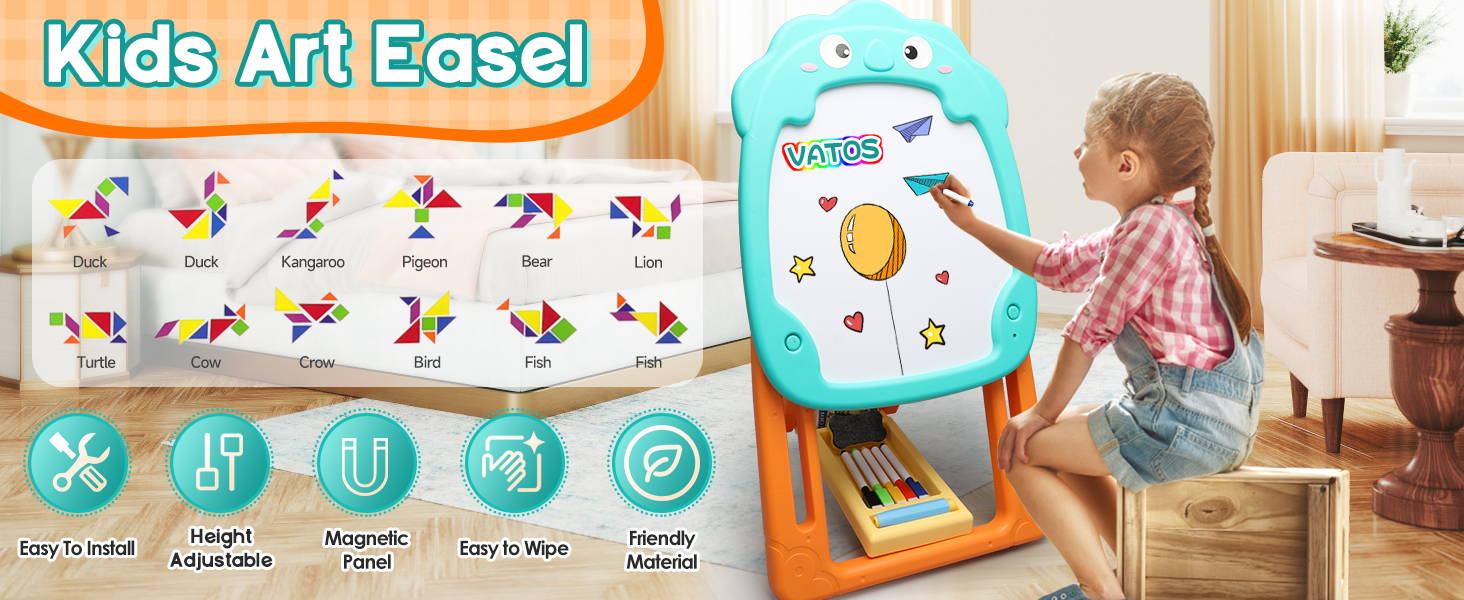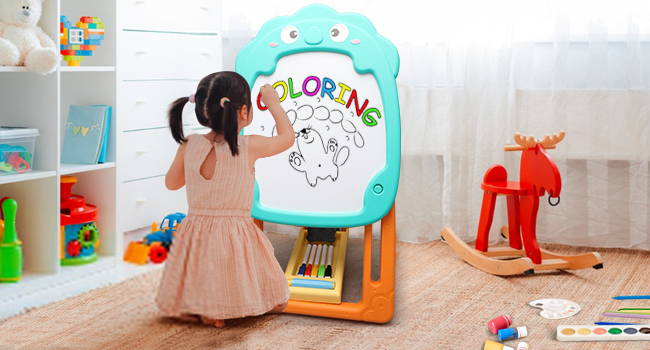 Double-sided Magnetic Art Easel - This kids easel has two drawing boards, one is a whiteboard for painting, and the other is a blackboard for practicing writing and learning
Art Enlightenment Easel for Toddlers - kids can use the tangram in the set combined with painting to make various shapes, children will be excited about this easel.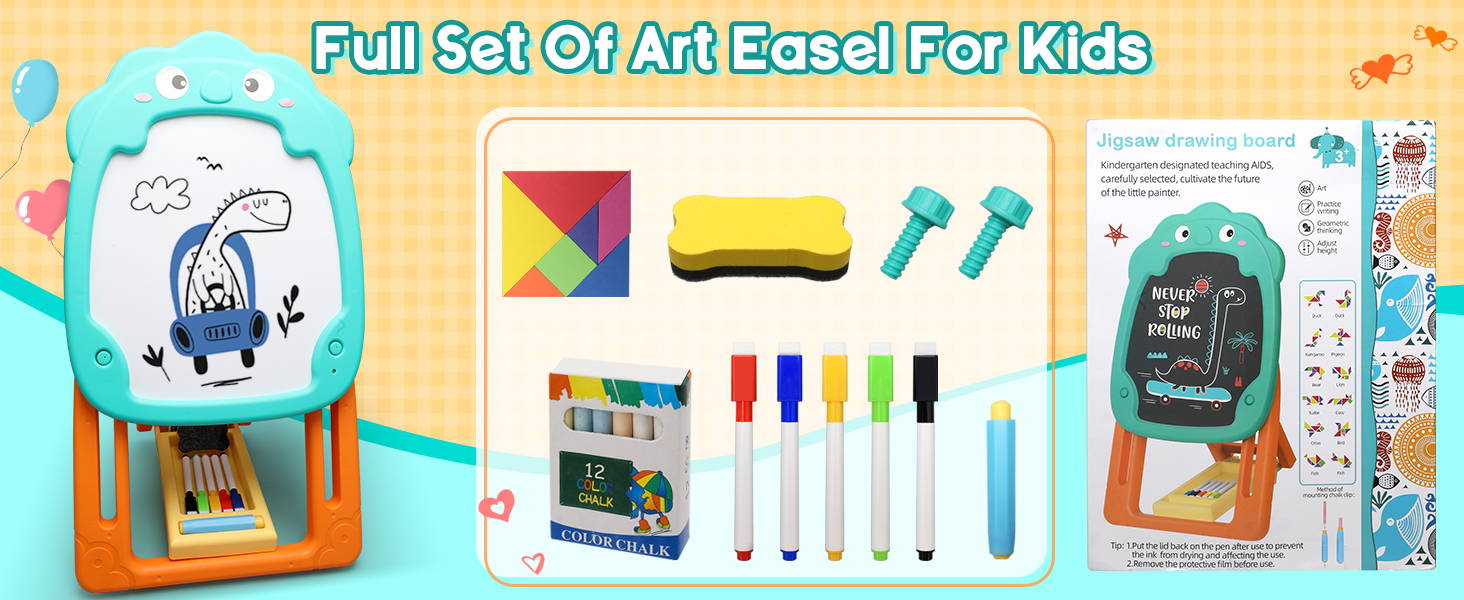 1. Whiteboard & Chalkboard Eraser
There are corresponding erasers on both sides of the drawing board, which is very convenient and easy to clean.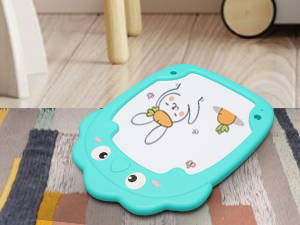 The easel can be folded as a flat drawing board, so children can play in many ways.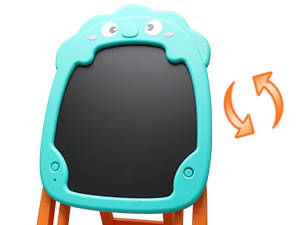 3.Double-sided Drawing Board
The drawing board has a blackboard and a whiteboard, and double-sided creation can be performed by flipping.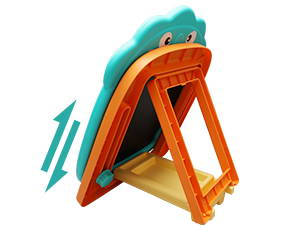 4. Adjustable Up and Down
Adapt to the way kids paint by adjusting the height of the drawing board.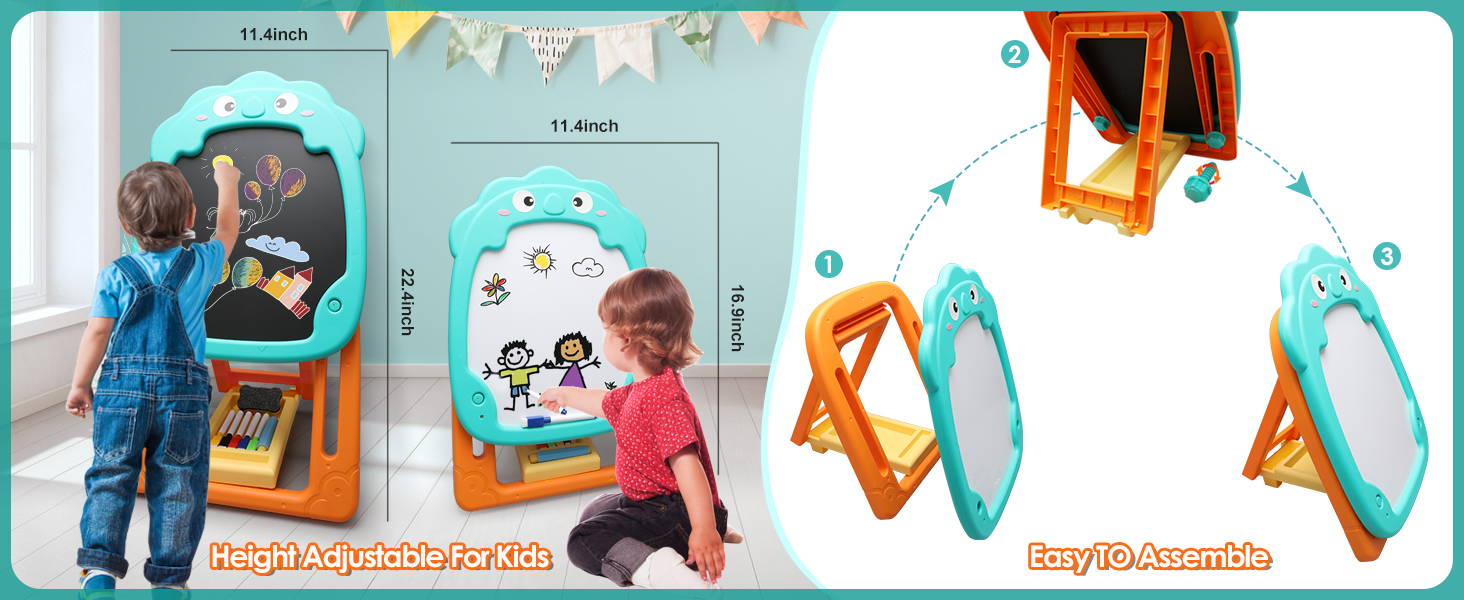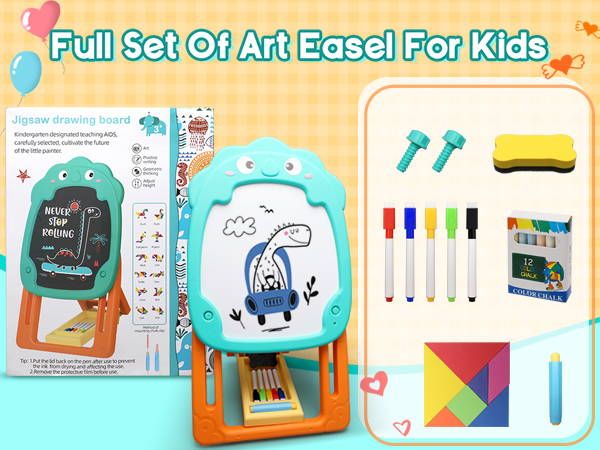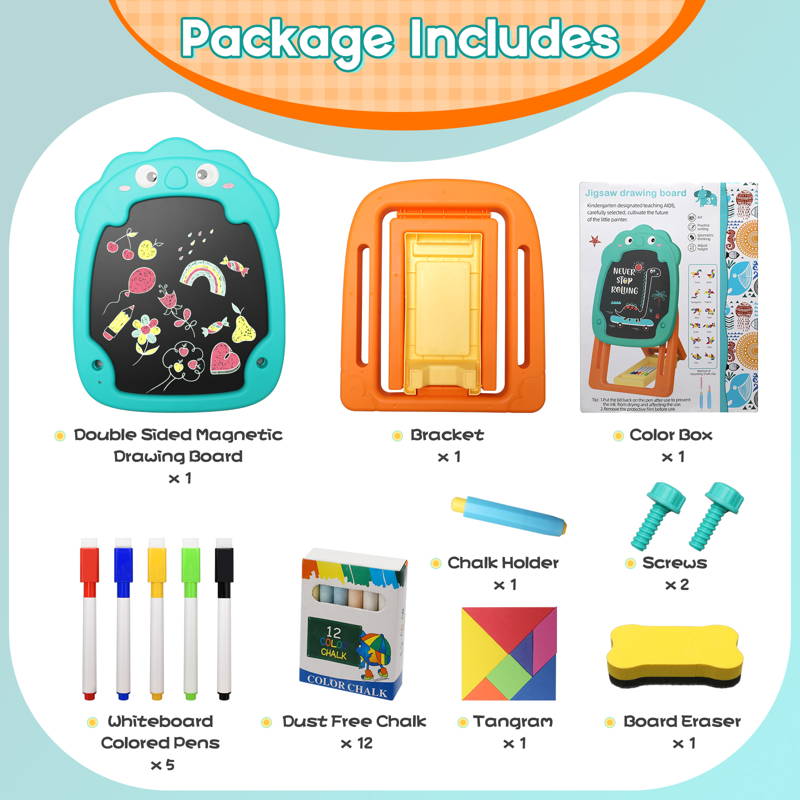 Double-sided Magnetic Dinosaur Easel x1
Black and Whiteboard Erase x 1
Frequently Asked Questions
Still have questions? Send us your question by filling out the form below, we will be happy to assist you.
We will email you a shipping notice with tracking Number and let you know that your order has been dispatched from our warehouse. You can also login our website www.vatostoys.com and go to "my orders" to track the products.
What is the product's warranty?
1-year warranty period and we offer 24/7 customer service support.
All in-stock orders ship will be shipped out within 24hours on business day or shipped out within 48hours on holidays.
You will receive an order confirmation email shortly after your order has been placed. This is not your shipping notice. We will email you a second time with a shipping notice/invoice to let you know that your order has been dispatched from our warehouse.
How long will it take to receive my package?
We have local warehouse in United States、England、Germany、France、Italy and Spain. The delivery times of above areas will average between 4 to 7 business days. If it is international shipping, the delivery time will be extended.