Products have
reached consumers
Satisfied customers and
five-star reviews
Recommends by over
50 safety experts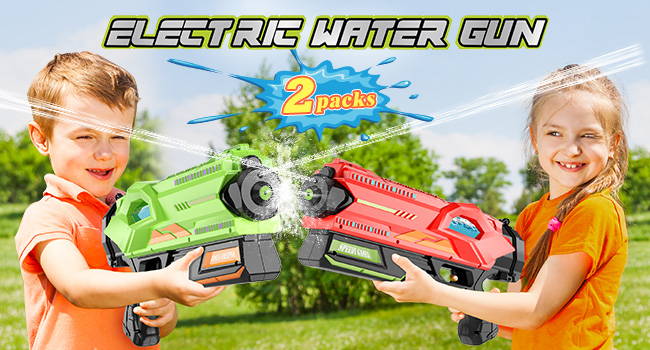 Auto & Manual Launch Technology
Easy to use - easily pull the trigger to shoot
Auto switch to manual mode when the battery is out of power
Support Auto & Manual pull to trigger stronger spray
One-button design for teenager easy use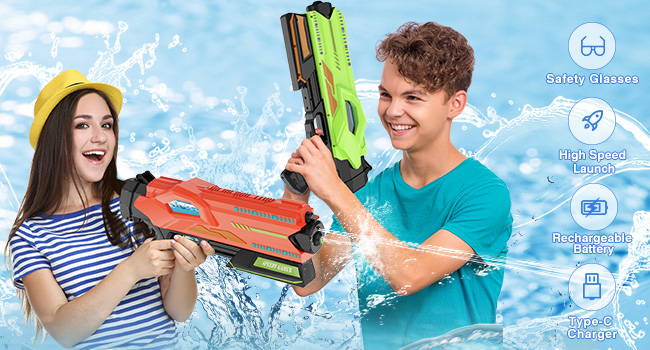 Easy-to-use and Fast to Refill
High capacity: 500cc water tank can support to shot 200 times
Easy-to-use: One key to open the tank, inject water in 1 second
The water gun is rechargeable can support 120 mins playtime
IPX7 waterproof, no need to worry about the battery problem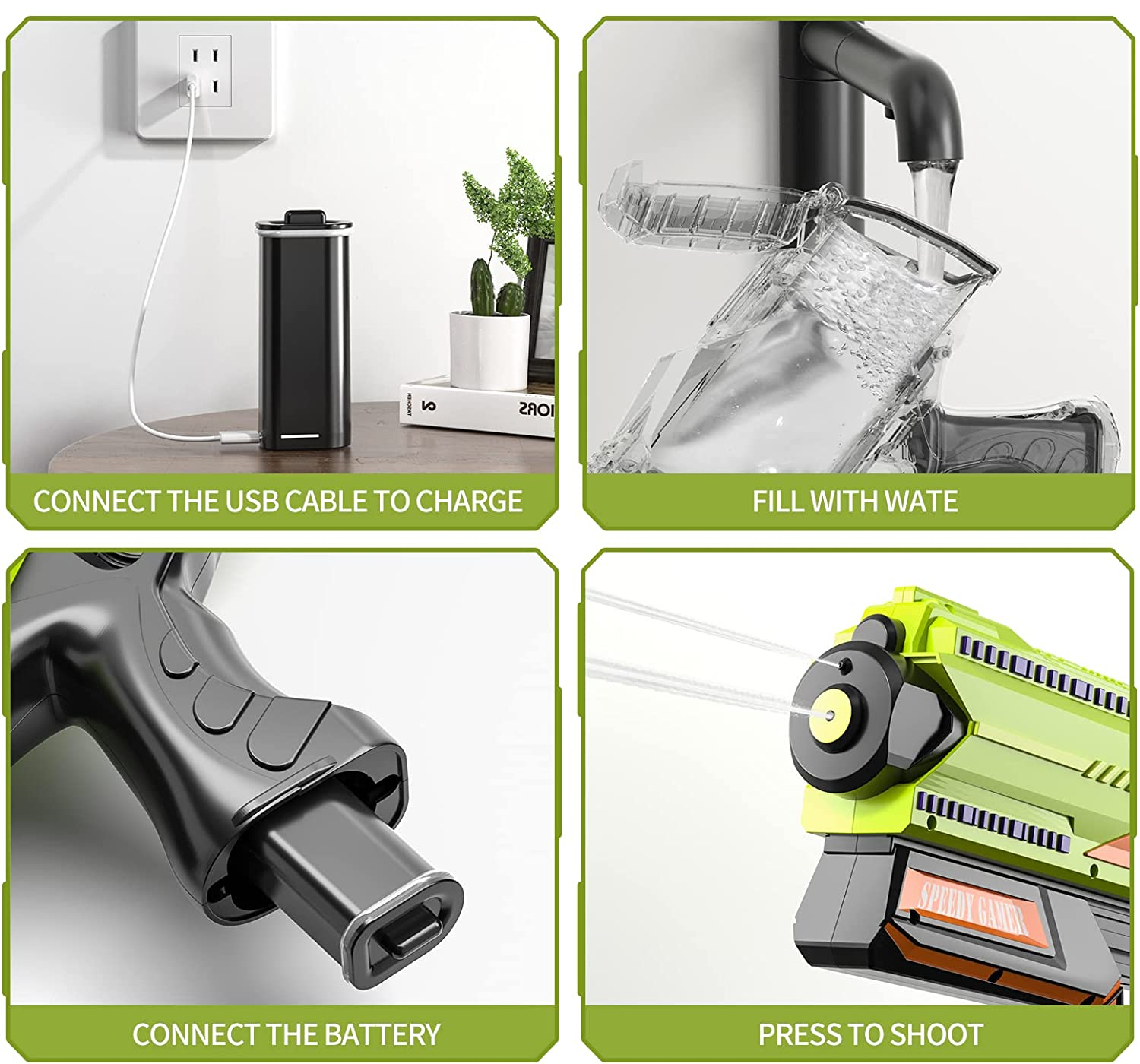 Rechargeable battery charging by Type-C and last all day
IPX7 (Immersion in 1m deep water for half an hour, the goods can be used normally without damage
Inject water quickly in one second and ready to play, perfect toy for hot summer, outdoor playtime, swimming pool battle
The 500 cc high capacity tank can support to shot 200 times continuously when filled with water, without frequent water filling,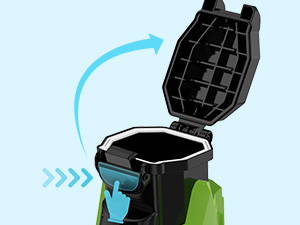 Press the button to open the water storage tank.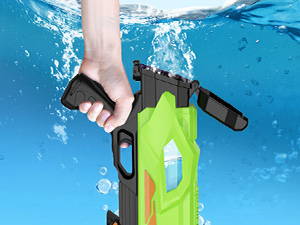 Immerse the water gun in water and directly fill it with water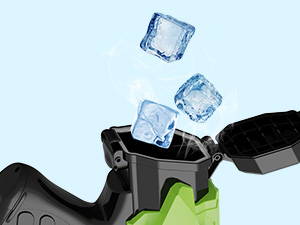 3. Can be filled with ice
You can also add ice cubes to make your enemies feel completely cool and screaming.
500cc water tank canshoot about 200times, make you stand out in summer water battles.
What Makes Our Water Gun Exceptional?
Our VATOS 2 Pack super squirt guns can support 500 CC high capacity water tank & range up to 32 Ft for kids teenagers and adult, designed with Automatic & Manual Integrated Launch Technology, filled water quickly in one second,i t will help you win the thrilling water battle in summer,which will be one of the summer toys you can't-miss!.
PS: each water gun with 500CC water tank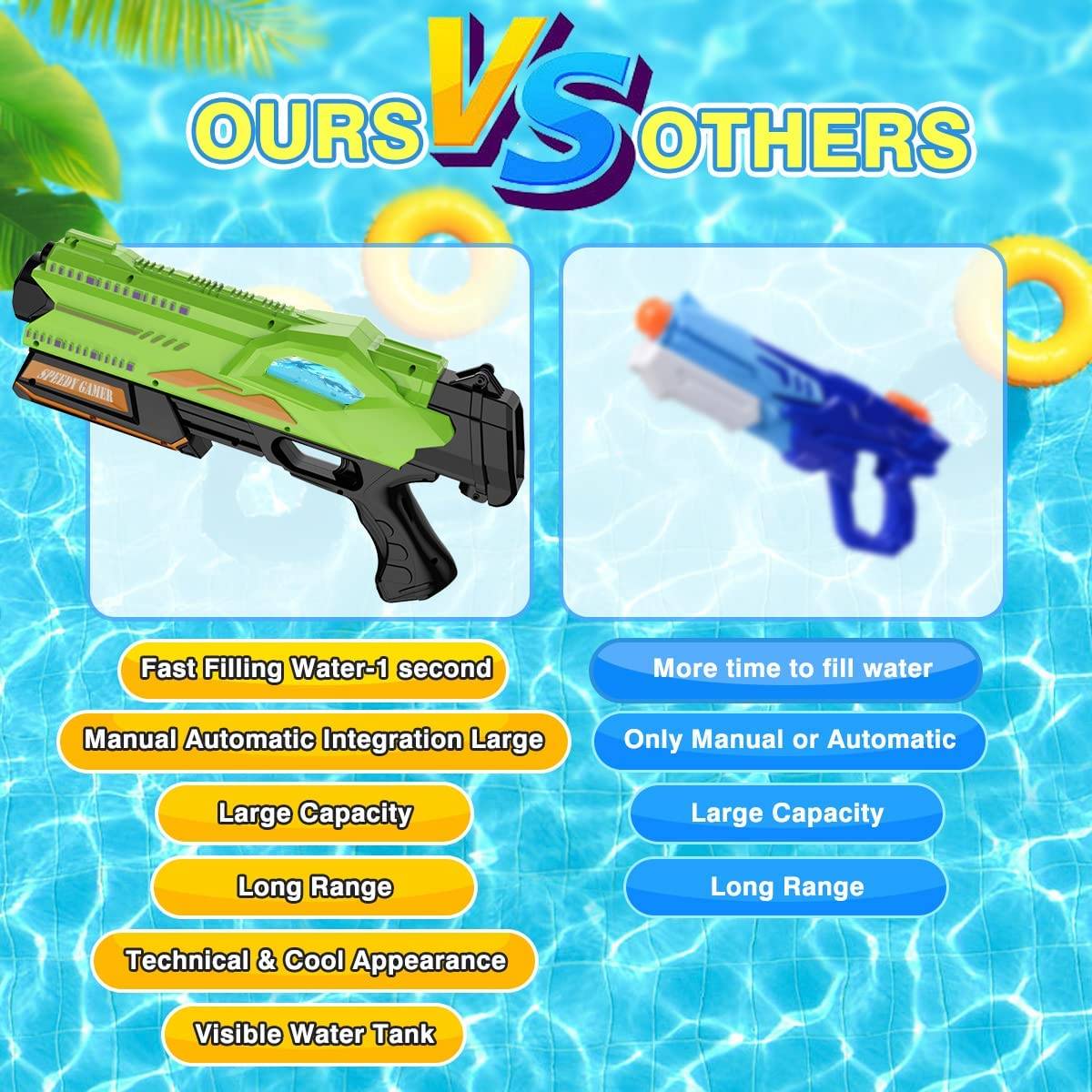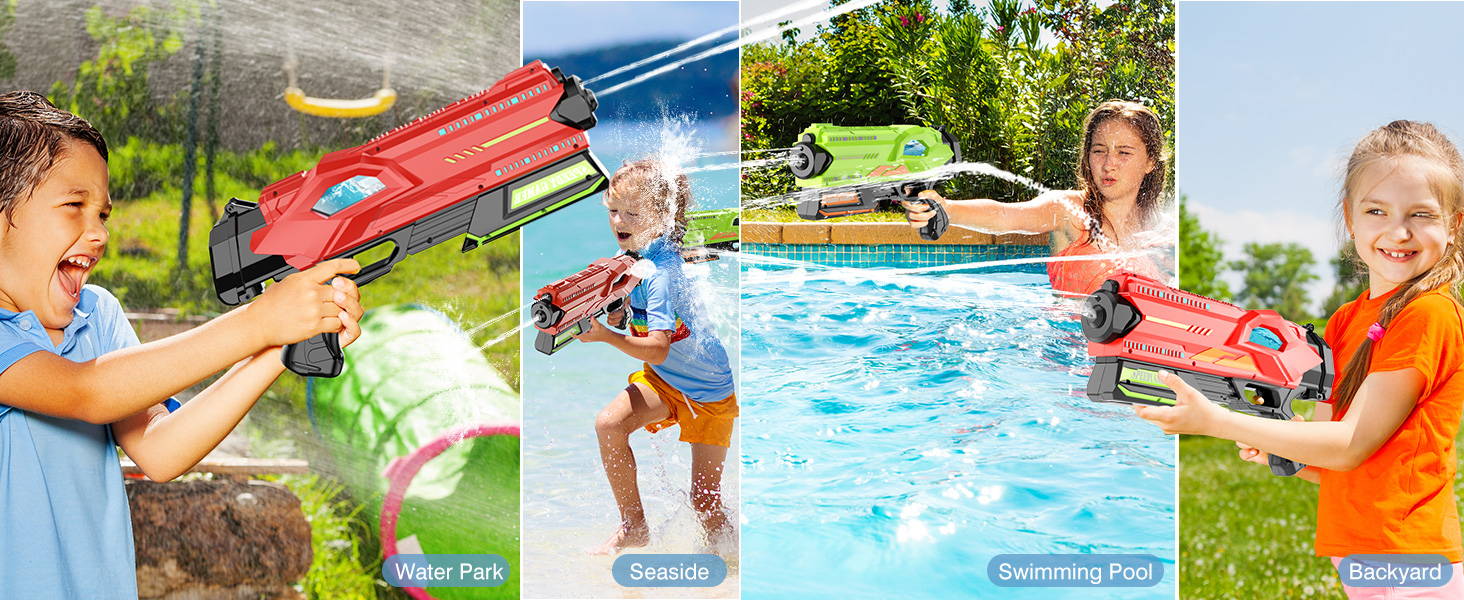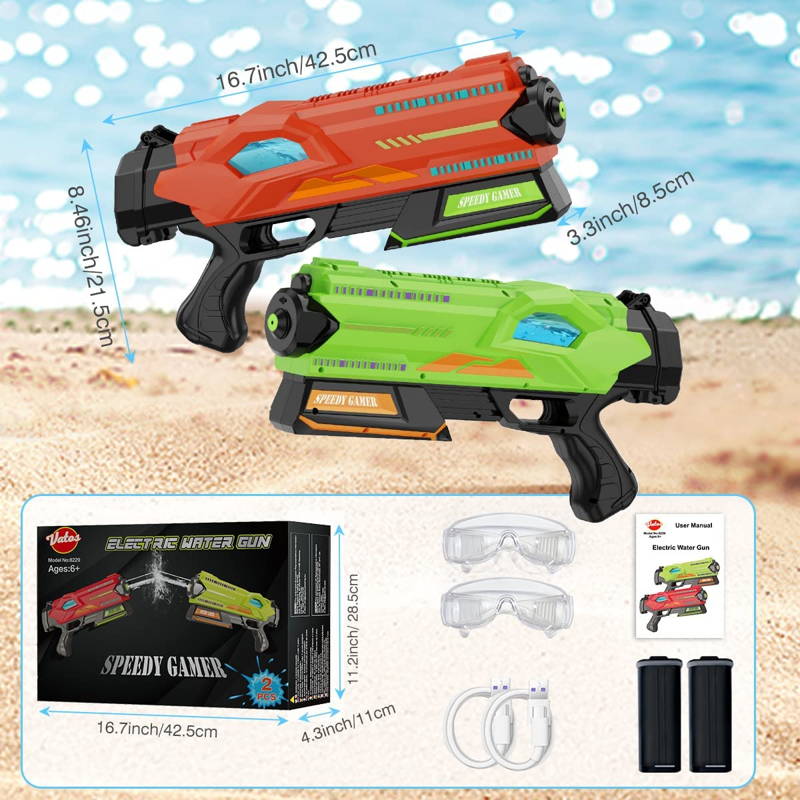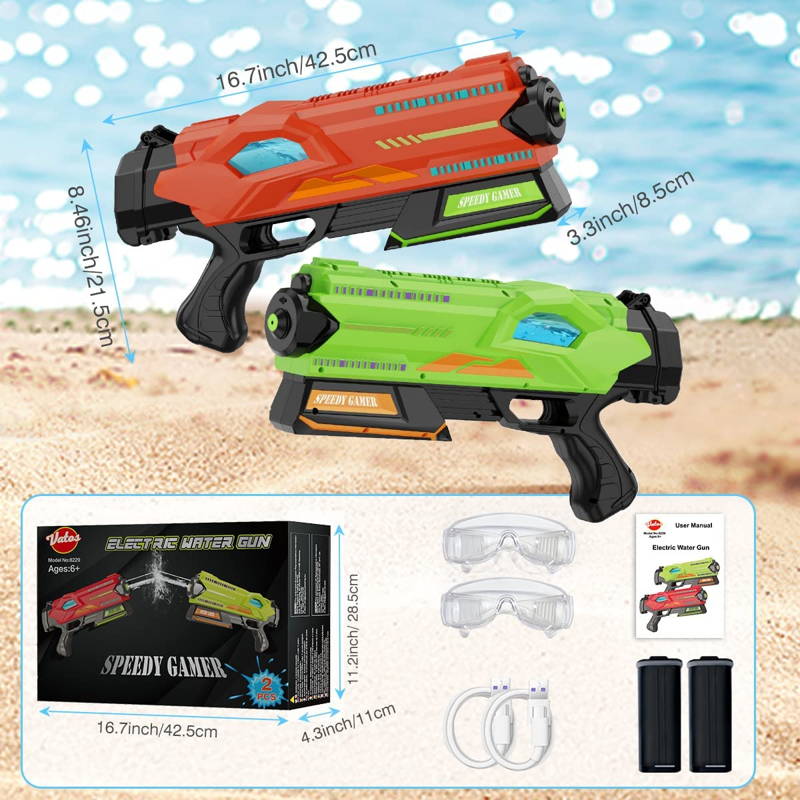 Rechargeable batteries x 2
Charging cable x 2 User maual x 1
Notes:
Do not aim at face or eyes directly.
Children use under adults supervision.
Please make sure you have tightened battery compartment when submerge it in water.
The red LED light goes out if battery is fully charged.
Frequently Asked Questions
Still have questions? Send us your question by filling out the form below, we will be happy to assist you.
We will email you a shipping notice with tracking Number and let you know that your order has been dispatched from our warehouse. You can also login our website www.vatostoys.com and go to "my orders" to track the products.
What is the product's warranty?
1-year warranty period and we offer 24/7 customer service support.
All in-stock orders ship will be shipped out within 24hours on business day or shipped out within 48hours on holidays.
You will receive an order confirmation email shortly after your order has been placed. This is not your shipping notice. We will email you a second time with a shipping notice/invoice to let you know that your order has been dispatched from our warehouse.
How long will it take to receive my package?
We have local warehouse in United States、England、Germany、France、Italy and Spain. The delivery times of above areas will average between 4 to 7 business days. If it is international shipping, the delivery time will be extended.