Products have
reached consumers
Satisfied customers and
five-star reviews
Recommends by over
50 safety experts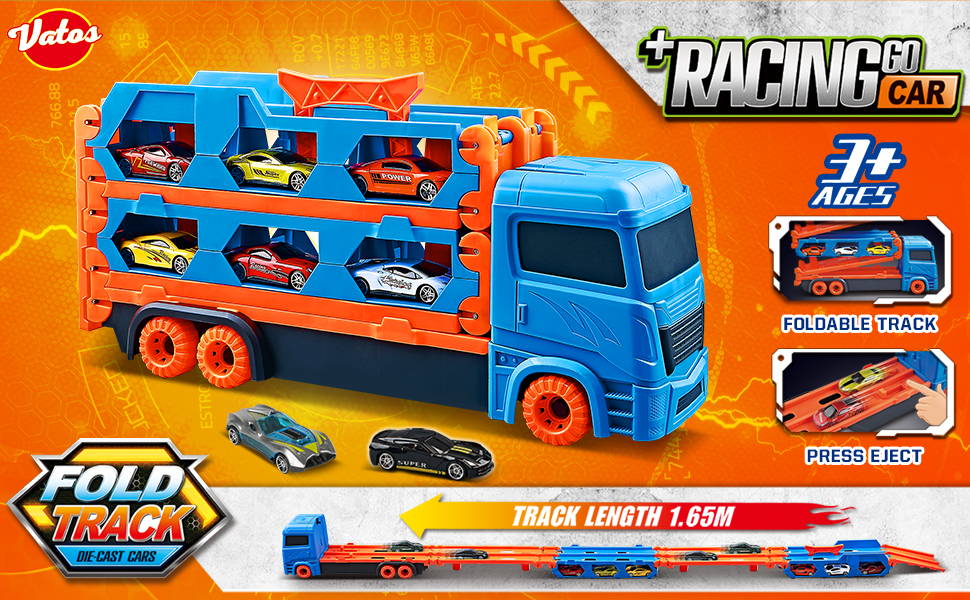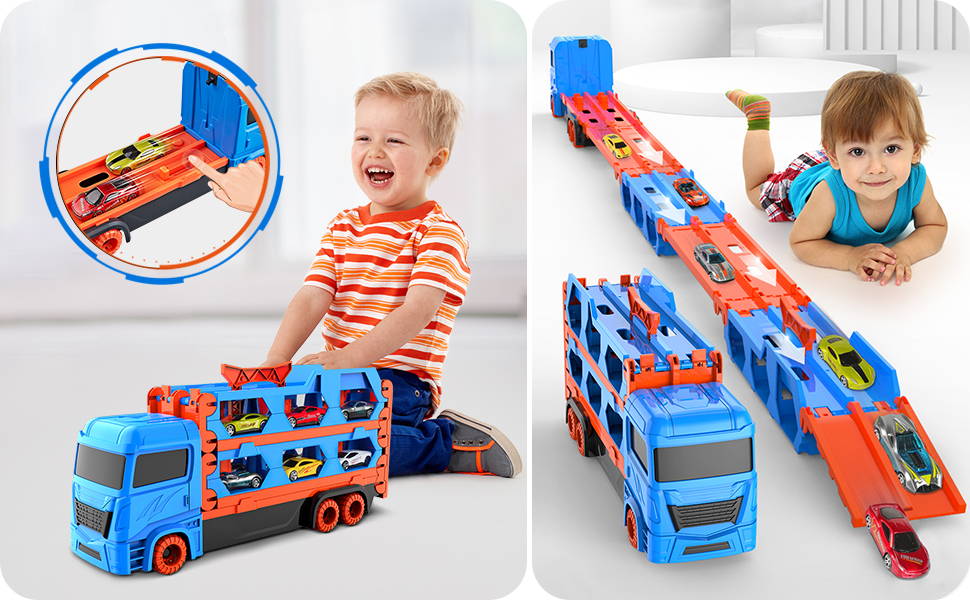 Transport Truck Toy Set- The toy car construction car kit has bright color matching different from other products, and stands out among a number of similar products. Easy to carry handle design, convenient to play anytime and anywhere. The multiple transportation grid design is convenient for storage, which can park 24 cars at the same time, greatly saving storage space. The dual-track track design is suitable for the duel between two racing cars, without the need to install batteries. The car can easily rush out of the track through the back-pull jet driving force, which is very suitable for children over 3 years old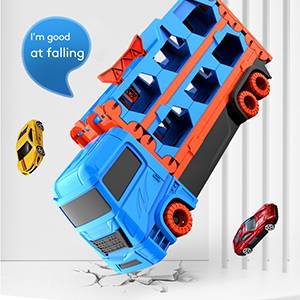 1. Educational and Construction Toy Set
The transport truck for children is helpful to the development of hand-eye coordination and early preschool education, such as thinking and imagination, creativity, shape recognition, hand-eye coordination and cognitive process.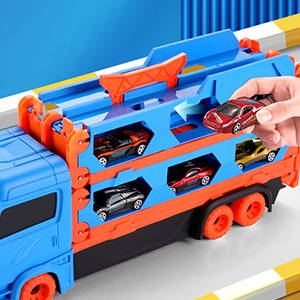 2.Safe and High-quality Toddler Boy Toys
All accessories of this car are made of non-toxic ABS plastic, so don't worry about being harmful to children's health. Without batteries, the car is ejected by the force of return. We recommend that children over 3 years old use it.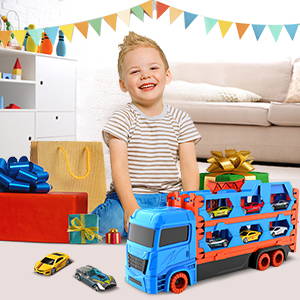 As a portable container truck integrating transportation and racing, it has a variety of playing methods and is easy to store. It can not only enjoy the fun of competition with children, but also simulate various scenes with accessories. It is an ideal holiday gift.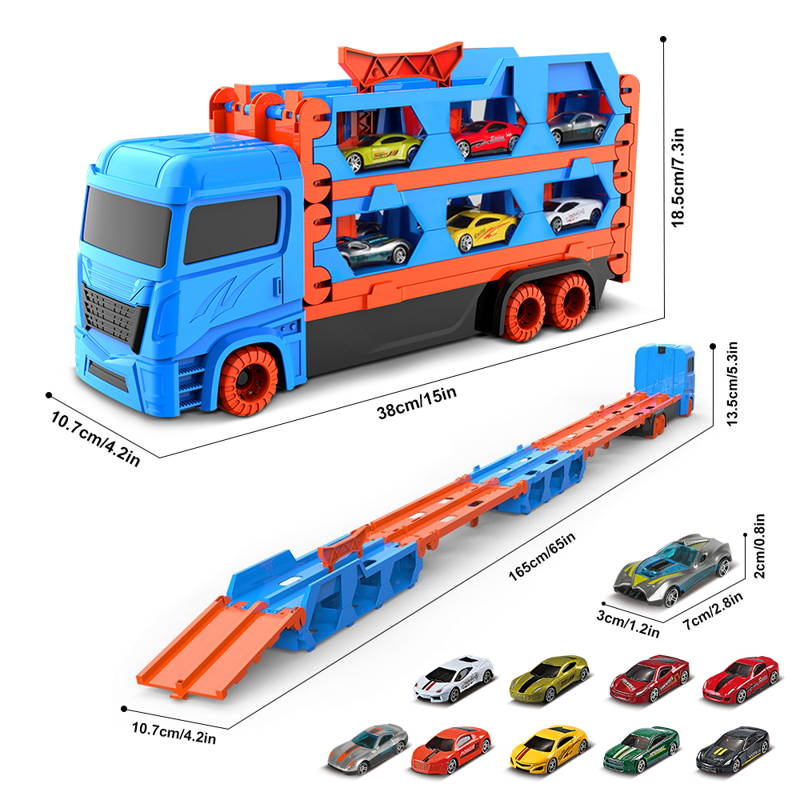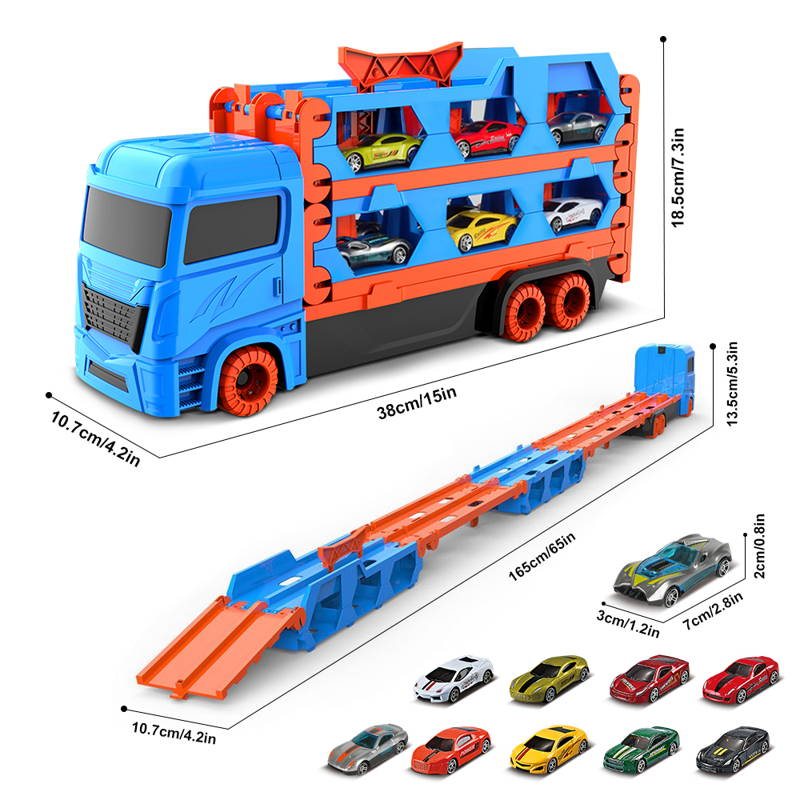 Frequently Asked Questions
Still have questions? Send us your question by filling out the form below, we will be happy to assist you.
We will email you a shipping notice with tracking Number and let you know that your order has been dispatched from our warehouse. You can also login our website www.vatostoys.com and go to "my orders" to track the products.
What is the product's warranty?
1-year warranty period and we offer 24/7 customer service support.
All in-stock orders ship will be shipped out within 24hours on business day or shipped out within 48hours on holidays.
You will receive an order confirmation email shortly after your order has been placed. This is not your shipping notice. We will email you a second time with a shipping notice/invoice to let you know that your order has been dispatched from our warehouse.
How long will it take to receive my package?
We have local warehouse in United States、England、Germany、France、Italy and Spain. The delivery times of above areas will average between 4 to 7 business days. If it is international shipping, the delivery time will be extended.